Paul Foster Case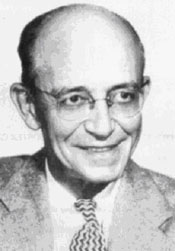 Born October 3, 1884 - Died March 2, 1954
Paul Foster Case was an American occultist.
Case was born on October 3rd, 1884 in Fairport, New York. At the age of 5 his mother began to teach him piano. Growing up he played at the family's church. He showed great talent for music and soon picked up the violin. In his youth he also began his fascination with the occult. Allegedly as a child he had incidents of what are now called lucid dreaming. At the age of 16, he met Claude Bragdon. Bragdon asked case if he knew the origin of playing cards. Case researched the question and found a link with tarot called "The Game of Man". Tarot would become a a lifelong obsession for Case.
Somewhere between 1905 and 1908, Case began practicing Yoga. This led to what Case saw as a valuable lesson, never perform "occult" practices without proper training and guidance. Although nothing is known of the incident that led to this conclusion.
Around 1909 and 1910, Case had a random encounter in Chicago a "Dr. Fludd" approached him and claimed to have a message for Case from a "master of wisdom." Case took the message quite seriously. The message was a choice, to continue on with his music career or dedicate himself to serving humanity. From that point on Case began developing the curriculum for the "Builders of Adytum" (B.O.T.A) a school for the study of tarot, Qabalah and other occult mysteries.
Case established B.O.T.A in 1922, it is believed first in Boston and then he moved the school to Los Angeles. The school is still in existence today. The school claims to be an authentic mystery school. He also published what is known as the B.O.T.A. Tarot which Case claimed fixed errors from the Rider-Waite Tarot deck.
Case passed away while vacationing in Mexico on March 2nd, 1954.
Case was initiated into Fairport Lodge No. 476 in Fairport, New York in March of 1926. Later that same year he was raised in Fairport Lodge. In 1944 he affiliated with Hollenbeck Lodge No. 319 in Los Angeles. In 1953 he demitted from Hollenbeck and joined Eagle Rock Lodge No. 422 also in Los Angeles.