Richard Stephen Dreyfuss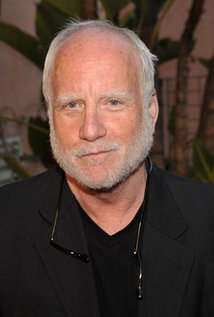 <em><b>Born</b> October 29, 1947 - <b>Died</b> </em>
Richard Stephen Dreyfuss is an American actor and activist.
Dreyfus was born in Brooklyn, New York on October 29, 1947. His father disliked New York and moved the family first to Europe, then to Los Angeles. Dreyfus attended Beverly Hills High School. He attended San Fernando Valley State College which is now California State University, Northridge. During the Vietnam War, he was a conscientious objector and spent two years in alternate service as a clerk in a Los Angeles Hospital.
Dreyfus began his acting career in his youth, first starting at the Temple Emanuel of Beverly Hills Arts Center and Westside Jewish Community Center. His career would span across television, movies and live theatre. In the 1960's he appeared in such television shows as Gidget, Peyton Place, That Girl, Bewitched and The Big Valley.
Also in the 1960's Dreyfus began appearing in films. His first film role was in the movie the Graduate. In the movie he has one line, "Shall I get the cops? I'll get the cops". In 1973, he appeared in American Graffiti with Harrison Ford and Ron Howard. In 1975 he starred in the movie Jaws and in 1977 in Close Encounters of the Third Kind both were directed by Steven Spielberg.
In 1978, Dreyfus beat Marlon Brando's record for the youngest recipient of a Best Actor Academy Award. Brando's record was set when he was 30 years and 360 days old. Dreyfus was 30 years and 125 days old. The Academy Award was for the move The Goodbye Girl. In the movie he plays a struggling actor who falls in love with a woman who is occupying the apartment he sublets with her 10 year old daughter.
Dreyfus continues to act and lend his voice to a variety of parts. He reprized his role from the movie Stand By Me when he did a voice on the show Family Guy in episode Three Kings (also 3 Kings). In the episode the show spoofs three Stephen King based movies including Stand By Me which is based on a novella by King called The Body.
Outside of acting, Dreyfus started The Dreyfus Civics Initiative (TDCI). The purpose of the organization is advocate for the teaching of civics in a pre partisan way, giving young people a foundation in what civics are before the rhetoric of the political landscape are brought into the debate. TDCI reflects Dreyfus' belief that civics in American education are critical to future generations and that America is a nation dependent on unique ideas and values which were established during the Enlightenment. That those values and ideas are what make up the Constitution, Preamble and the Bill of Rights.
Dreyfus has also been an outspoken critic of the media in politics and in forming pubic opinion. He has expressed sentiments in favor of right to privacy, freedom of speech, democracy, and individual accountability.
In June of 2011, Dreyfus was made a mason "at sight" and was made a 32° Scottish Rite Mason in the Valley of the District of Columbia.