Ronald 'Ron' Greenwood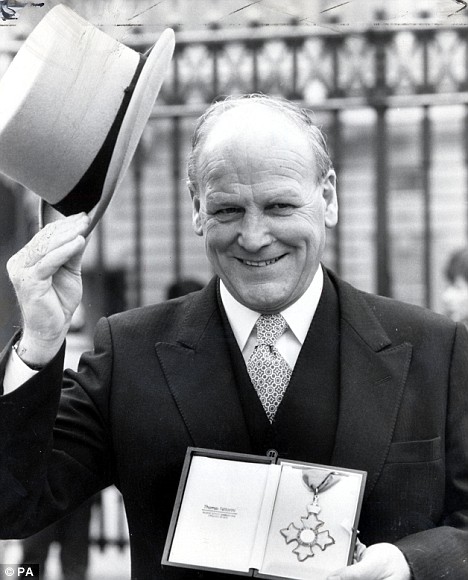 Born November 11, 1921 - Died February 9, 2006
Ronald 'Ron' Greenwood was an English football player and manager.
Greenwood was born on November 11th, 1921 in the village of Worsthorne, Lancashire, England. He moved with his family in the 1930s depression to London. He was educated at Wembley County School until the age of 14 when he left to become an apprentice sign-writer. While working as an apprentice he played amateur football with the Chelsea Football Club.
During World War II, Greenwood served in the Royal Air Force in Northern Ireland. After the war in 1945, he left Chelsea and joined Bradford (Park Avenue) Association Football Club.
From 1949 to 1956, Greenwood played for three different Football Clubs. He appeared in a total of 249 games during the time. He was never selected or capped for the England National Team, although he made an appearance on the 'B' team in 1952 where they won against the Netherlands. In 1956 he retired as a player.
After retiring, Greenwood moved into coaching. He coached at several clubs including Eastbourne, Oxford University, England Youth, Under-23 and Arsenal. In 1961 he became the manager of West Ham United. In 1966, West Ham won the FIFA World Cup. In 1974 he moved to up in the organization to become the General Manager.
In 1977, Greenwood became the coach of the English National team. He held the position for five years. A notable landmark during his tenure, he selected the first black player for England in 1978. When asked about his selection Greenwood replied "Yellow, purple or black - if they're good enough, I'll pick them." In 1982 he retired entirely from Football.
After retiring Greenwood was an analyst on BBC Radio.
On February 9th, 2006 Greenwood passed away after a long battle with Alzheimer's Disease.
Greenwood was a member of Lodge of Proven Fellowship in London, England.