Ibra Charles Blackwood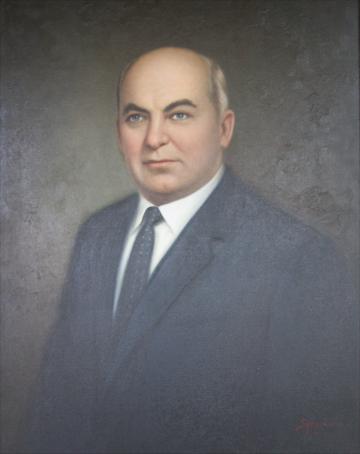 Born November 21, 1878 - Died February 12, 1936
Ibra Charles Blackwood was an American politician.
Blackwood was born on November 21st, 1878 in rural Spartanburg County, South Carolina. He first studied at Furman University preparatory school before attending Wofford College. From there he obtained his law degree. After he opened a practice in Spartanburg.
Blackwood was elected to the South Carolina House of Representatives in 1902, he was 24 at the time. From 1914 to 1916 he served as a tax collector for the Internal Revenue Service. Later becoming a solicitor for the Seventh Judicial Circuit of South Carolina.
In 1930, Blackwood ran for Governor of South Carolina. The 1930 Democratic primary was contested with eight candidates, including Blackwood, running for the seat. The large field was due to the fact in 1926, the South Carolina Constitution was changed to allow four year terms. In a runoff election, Blackwood came in second in the original primary election, before defeating Olin D. Johnson for the Democratic nomination. No new candidates emerged in the general election, so he ran unopposed to a four year term as governor.
Blackwood's term as Governor had two major events. The first was the creation of the South Carolina Public Service Authority, more commonly known as Santee Cooper in 1934. They provide hydroelectric power to the state. Some of their early projects were dams on the Santee River and the Cooper River in South Carolina. The other event was a major strike by textile workers in the state. The strike was severe enough, Blackwood called out National Guard troops. When they weren't enough, he commissioned "constables without compensation," special deputies to help contain the striking workers. They ended up killing 6 strikers in Honea Path, South Carolina on September 6th.
After leaving the Governors office, Blackwood resumed his legal practice in Spartanburg. Almost a year later Blackwood passed away on February 12th, 1936.
Blackwood was a member of Spartan Lodge No. 70 in Spartanburgh, South Carolina.