James William Good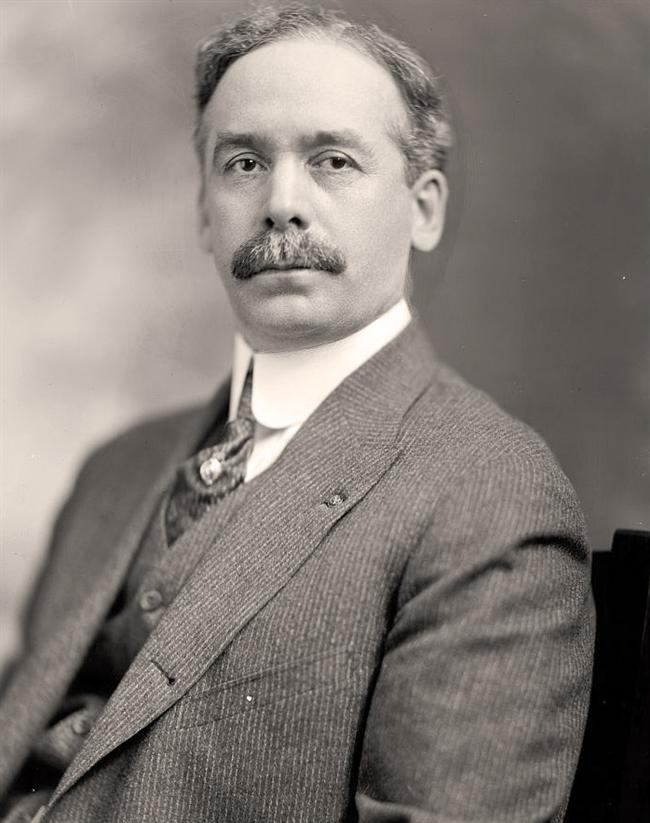 Born September 24, 1866 - Died November 18, 1929
James William Good was an American politician.
Good was born on September 24th, 1866 in Cedar Rapids, Iowa. He studied at Coe College in Cedar Rapids, Iowa graduating in 1892. He later went on to study at the University of Michigan Law School, graduating in 1893. In that same year he passed the bar and moved to Indianapolis, Indiana where he stet up a legal practice. In 1896, he returned to Cedar Rapids, where he resumed his legal practice. From 1906 to 1908 he was the Cedar Rapids City Attorney.
In 1909, Good was elected to the United States House of Representatives. He served in the House of Representatives until 1921. He was reelected 7 times and was never defeated in an election. In the House he was chairman of the House Appropriations Committee in 1919. When fellow Republican, Warren G. Harding was elected President of the United States, Good announced his resignation from Congress to join a Chicago, Illinois law firm. This was only after his plan to reorganize the budgetary process was adopted. He resigned from Congress on June 10th, 1921.
In 1928, Good worked to get fellow Iowa Republican, Herbert Hoover, elected as President of the United States. In 1929, after Hoover took office, Good was appointed as the United States Secretary of War.
Good served as Secretary of War for just over 1 year, until the time of his passing on November 18th, 1929. He passed away just weeks after the beginning of the Great Depression, also known as the Wall Street Crash of 1929. He passed away from peritonitis caused a ruptured appendix.
Good was a member of Mt. Hermon Lodge No. 263 in Cedar Rapids, Iowa. He was also reportedly a member of the Ancient Accepted Scottish Rite, Southern Masonic Jurisdiction, also in Cedar Rapids, Iowa.