John Branch, Jr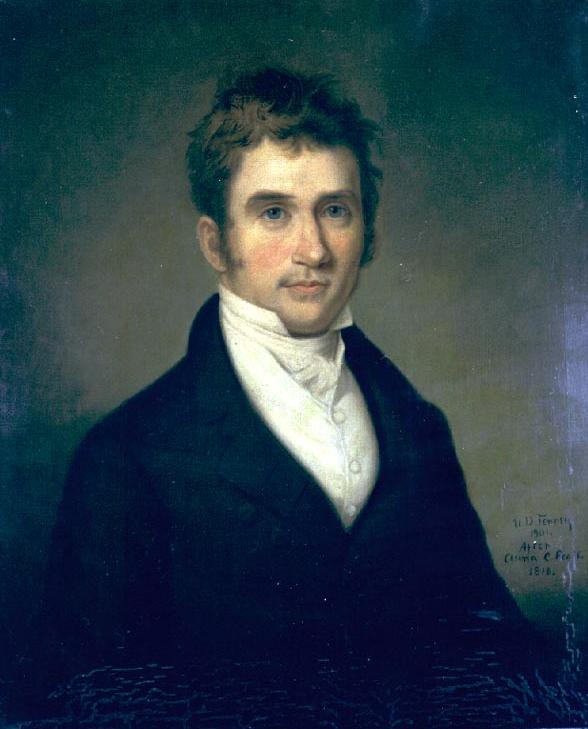 Born November 4, 1782 - Died January 3, 1863
John Branch, Jr was an American politician.
Branch was born on November 4th, 1782 in Halifax County, North Carolina. He was educated at the University of North Carolina where he was a member of the Philanthropic Society. After leaving college, Branch concerned himself with being a planter and local politics.
In 1811, Branch was elected to the North Carolina state Senate. He served until 1817. In 1817 he was elected as the 19th Governor of North Carolina. After leaving the Governor's office in 1820, he had a brief term in the North Carolina state Senate again before being elected to the Untied States Senate in 1822. He served from 1823 until 1829.
In the Senate, Branch was a strong supporter of President Andrew Jackson. Jackson was so impressed with Branch, he made him Secretary of the Navy. Branch was appointed in 1829 to the Cabinet position. Branch reformed many of the Navy's policies, although many did not take effect until Branch left his Cabinet post. One of the reforms during Branch's term in office was he diverted resources from the building of new ships to the maintenance of existing ships. He also sent the USS Potomac to the Far East to punish those murdering the crews of American merchant ships. It also generally promoted the interests of the United States in the area.
Branch resigned in 1831 as Secretary of the Navy due to the Petticoat Affair. The Petticoat Affair was a scandal taking place during the first term of President Jackson. The scandal involved Margaret "Peggy" O'Neill Eaton and her husband the Secretary of War, John Eaton. Peggy was previously married to a member of the Navy, John Timberlake, who fell on hard times. John Eaton arranged for his debts to be paid and then arranged a posting for Timberlake in the Mediterranean. While there he died of pneumonia. A story began to circulating, John Eaton sent Timberlake overseas to get rid of him to have an affair with Peggy. When Timberlake found out about the affair killed himself. This caused the wife of the Vice President and the wives in the cabinet to ostracize Peggy and when John Eaton was appointed by Jackson to the cabinet the problem became worse. Eventually Jackson demanded the resignation of all the cabinet except the Postmaster General William T. Barry who, along with Jackson, supported the Eatons.
After Branch resigned as the Secretary of the Navy, he was elected to the United States House of Representatives as a Jacksonian. Later he held other political positions in North Carolina.
In 1844, President John Tyler, appointed Branch as the territorial Governor of Florida. Branch served until 1845, when the first Governor of Florida was elected. After the election of 1845 in Florida, Branch returned to North Carolina.
Branch passed away on January 3rd, 1863.
Branch was a member of Royal White Hart Lodge No. 2 in Halifax, North Carolina.