Samuel Hitt Elbert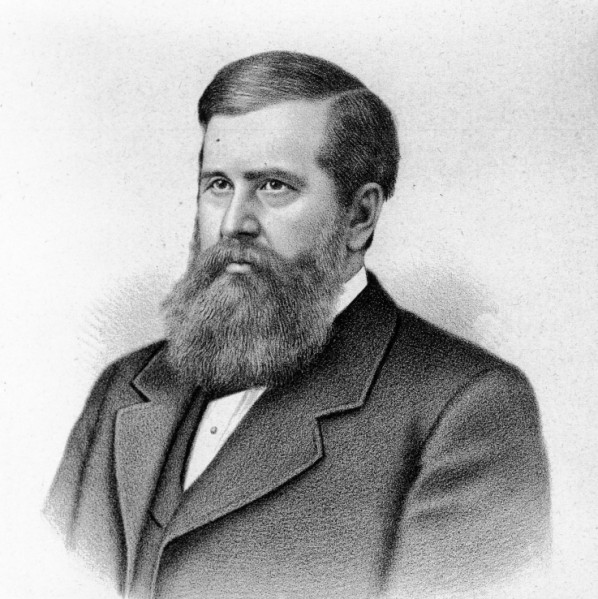 Born April 3, 1833 - Died November 27, 1899
Samuel Hitt Elbert was an American politician.
Elbert was born on April 3rd, 1833 in Logan County, Ohio. At the age of seven his family moved to the Iowa Territory. There he attended public school and studied agriculture. He graduated from Ohio Wesleyan University in 1854 with honors.
After graduation Elbert moved to the Nebraska Territory where he opened a law practice. He also became active in the newly formed Republican party in Nebraska. In 1862 he was appointed as the Secretary of the Colorado Territory, serving until 1867. While he was the Secretary of the Colorado Territory, he organized the Republican party in the territory.
In 1873, President Ulysses S. Grant, appointed Elbert as Governor of the Colorado Territory. Under Elbert's time as Governor, President Grant became the first sitting United States President to visit the territory. Grant stayed in Elbert's home during his visit. Grant also met with leaders from the Ute Tribe, a tribe of Native Americans living primarily in the Utah and Colorado area.
During Elbert's term as Governor he also negotiated a treaty with the Ute people for mining rights. This opened 3 million acres to mining in the Colorado territory. Miners were so grateful for Elbert's efforts they named Mount Elbert, which is the highest peak in the Rocky Mountains, after him. Elbert's term lasted just over a year before he was replaced by his predecessor.
In 1877, after Colorado was admitted to the Union, Elbert was appointed to the Colorado State Supreme Court. He served on the court until 1889. From 1879 to 1883 he was the Chief Justice of the Colorado Supreme Court.
Elbert passed away on November 27th, 1899.
Elbert was raised in Plattsmouth Lodge No. 6 in Nebraska. He became a charter member of Union Lodge No. 7 in Denver Colorado, he was also the lodge's first Worshipful Master in 1863. He served again as Worshipful Master in 1869. He was a charter member of Denver Chapter No. 2, Royal Arch Masons and a member of Colorado Commandery No. 1, Knights Templar.