Warner Leroy Baxter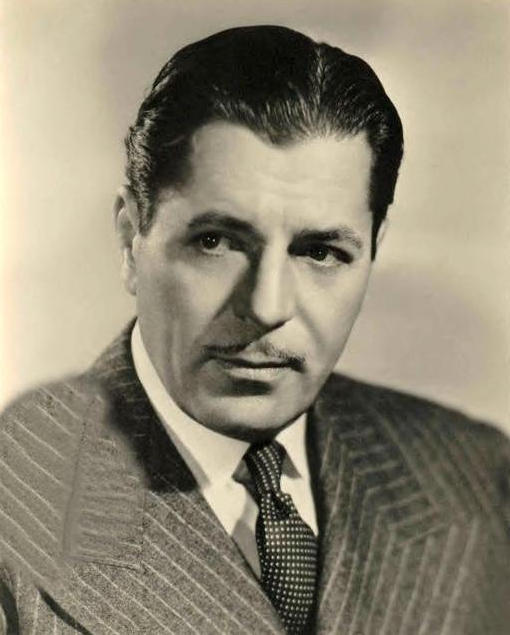 <em><b>Born</b> March 29, 1889 - <b>Died</b> May 7, 1951</em>
Warner Leroy Baxter was an American actor.
Baxter was born on March 29th, 1889 in Columbus, Ohio. When he was nine years old his father passed away. Baxter moved with his mother to San Francisco. Just before his 17th birthday the 1906 San Francisco earthquake hit. Baxter and his family were forced to live in a tent for two weeks.
Baxter initially began work as an insurance agent, a sales manager and a commercial traveler. In 1910 he entered vaudeville and began acting on stage.
In 1914, Baxter began working in the movies when he appeared as an extra in stock company. Over the next seven years his fame grew and in 1921 he had his first staring role in the silent picture Sheltered Daughters. Through the 1920's he starred in 48 movies, a combination of silent and sound films.
In 1929, Baxter stared as the Cisco Kid in the move In Old Arizona. It was the first all talking western. The role won him the second ever Academy Award for Best Actor. By the mid 1930's Baxter was the highest paid actor in Hollywood. Over the next seven years his fame began to wane and by 1943 he was relegated to B Movie roles. He stared in a series of "Crime Doctor" films for Columbia Pictures. By 1950 when his acting career had ended he had made more than 100 movies since 1914.
When not acting, Baxter was an inventor. In 1935 he co-created a revolver searchlight which illuminated a target and allowed a gunman to shoot at it in the dark. He later developed a radio device which allowed emergency crews to change traffic signals from two blocks away. Allowing them to safely pass through intersections. He financed the installation of his invention in an intersection in Beverly Hills in 1940.
Prior to his passing, Baxter was in severe pain from arthritis and underwent a lobotomy to reduce the pain. He passed away from pneumonia on May 7th, 1951.
Baxter was a member of Cahuenga Lodge No. 513 in Hollywood, California.