James M.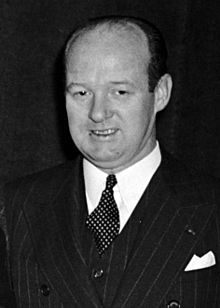 Born January 9, 1899 - Died June 8, 1958
James M. Barnes was an American politician..
Barnes was born in Jacksonville, Illinois where he attended local schools.
At 18 Barnes enlisted in the United States Marine Corp serving during World War I. After World War I Barnes attended Illinois College in 1921. In 1924 he would attend Harvard Law School.
Also in 1924 Barnes would be admitted to the bar in Illinois and began practicing law in his home town of Jacksonville. Barnes was also active in the business community of Jacksonville and was on the Board of Directors of the Ideal Baking Company and the Jacksonville Farm Supply Company as well as several other companies.
In 1926 Barnes served as a Morgan County Judge. He would hold the position as a Democrat until 1934.
In 1939 Barnes was elected to the United States House of Representatives from Illinois. He would serve two consecutive terms, loosing a reelection bid in 1942.
In March of 1943 Barnes was appointed as the Administrative Assistant to President Roosevelt. He would serve in the position into Harry Truman's presidency, leaving in 1945.
Barnes, after leaving his position in the White House, remained in Washington, D. C. and began practicing law. Barnes passed away in Washington in 1958.
Barnes was a member of Jacksonville Lodge No. 570 in Jacksonville, Illinois.