Charles Phillip Ingalls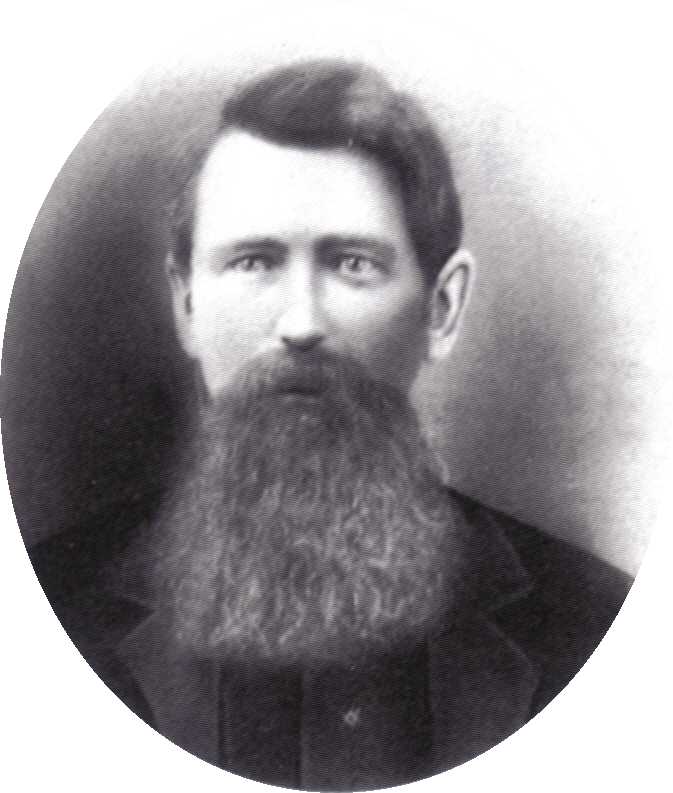 Born January 10, 1836 - Died June 8, 1902
Charles Phillip Ingalls was the father of Laura Ingalls Wilder's and the source for the character "Pa" in her Little House series.
Ingalls was born on January 10th, 1836 in Cuba, New York. He was the second of nine children born to Langford Whiting Ingalls, born in Canada, and Laura Louise Colby Ingalls, born in Vermont. Ingalls parents are portrayed in the book Little House in the Big Woods as "Grandpa" and "Grandma" respectively. In his life he became an accomplished hunter-trapper, carpenter and farmer
Ingalls grew up as a high spirited and outgoing man. In contrast he married his quiet and proper neighbor Caroline Lake Quiner. The couple had 5 children, one passed away in infancy. Most notably is their second child Laura who would bring fame to the family in her Little House series which was based on her childhood.
Ingalls had a self proclaimed wanderlust. His daughter even refers to it in one of her books where she quotes her father as saying  "My wandering foot gets to itching." He loved to travel and see knew places and things, although hated crowds. After he married Caroline in 1860, he the family all over the Midwest including Wisconsin where the family started, southwest Kansas in "Indian territory" and then Minnesota. When an opportunity came up for Ingalls to go to the Dakota Territory Caroline proposed an agreement to her wandering husband. The family could move as long as it was the last time. Ingalls agreed and they moved to what would become South Dakota. There they settled in De Smet, South Dakota.
When they arrived Ingalls went back to farming. He also ran successfully for local public offices including Justice of the Peace and Deputy Sheriff. For a few years he ran a local retail store and finally sold insurance.
Ingalls passed away on June 8th, 1902. Ingalls passed away 30 years before the first of Laura's books was published.
Ingalls was famously portrayed on the television series Little House on the Prairie by Michael Landon.
Ingalls was a member of De Smet Lodge No. 55 in De Smet, South Dakota. There is a document that is held out as his original petition, if so, it was noted that although he had never been rejected as a petitioner in another masonic lodge, he had petitioned somewhere else in his life, but was unable to take the degrees.