Michael Baigent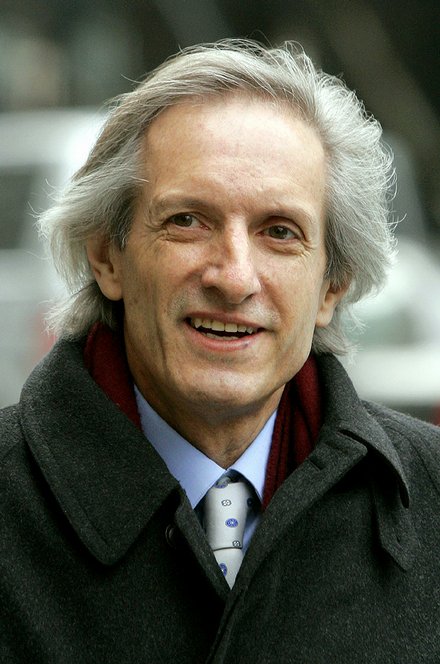 Born February 27, 1948 - Died June 17, 2013
Michael Baigent was a New Zealand born author.
Baigent was born Michael Barry Meehan on February 27th, 1948 in Nelson, New Zealand. He was brought up Roman Catholic and attended church three times a week. At the age of eight his father left the family and Baigent was sent to live with his maternal grandfather. He adopted his grandfather's name and officially becoming Michael Baigent. He attended Nelson College before moving on to the University of Canterbury in Christchurch, New Zealand. Initially he planned to get a degree in science to go into his grandfather's business focusing on forestry. He switched his major and got a Bachelor of Arts in Psychology and a Masters degree mysticism and religious experience from the University of Kent.
By 1976, Baigent was living in England. There he met Richard Leigh and the two would collaborate on a book. Leigh and Baigent would become roommates. Leigh would introduce Baigent to the alleged mystery of Rennes-le-Château in France. Some of the theories surrounding the Rennes-le-Château was that it was final resting place of the treasure that the Knights Templar had brought back from the Holy Land and that it was the home of the Merovingians. These two items particularly interested Leigh and Baigent who theorized in their book The Holy Blood and the Holy Grail. In the book the two theorized that Jesus Christ and Mary Magdalene had a child together. They theorized that Mary had fled to France and that the offspring of Jesus and Mary had joined with the Merovingian family. In the theory it was the bloodline of Jesus that was actually the Holy Grail and not the cup of Christ.
The book soared to a best seller after Baigent and Leigh had a verbal clash with the Bishop of Birmingham and Marina Warner, a British writer, on the BBC. Despite the commercial success of the book and it's sequel, The Messianic Legacy, the book was widely criticized as "a work thoroughly debunked by scholars and critics alike." Baigent himself eventually conceded himself that it was unlikely that his theories would ever be proven.
In 2006, Baigent and Leigh filed a lawsuit against Dan Brown for his best selling book The Da Vinci Code. In Brown's book many elements of the Baigent and Leigh's theories are used. So much so that Brown named his main character after the two men. Despite this fact, the two men moved forward with their lawsuit and by 2007 had lost the case and their appeal.
Baigent passed away on June 17th, 2013 from a brain hemorrhage.
Baigent was a member of Lodge of Economy No. 76 in Winchester, England. He served as a Grand Officer in the United Grand Lodge of England. He also served as an editor of the masonic magazine Freemasonry Today.