Henry Somerset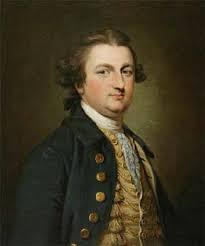 Born October 16, 1744 - Died October 11, 1803
Henry Somerset, 5th Duke of Beaufort was a British peer.
Somerset would attend college at Oriel College in Oxford, England and would graduate with a Doctor of Civil Laws degree.
In addition to Duke of Beaufort, Somerset would hold many titles. He was master of the Horse to the Queen Consort, Lord-Lieutenant of Monmouthshire, Brecknockshire and Leicestershire.
Somerset Elizabeth Boscawan, the couple would have 13 children.
Somerset was Grand Master of the Premier Grand Lodge of England from 1767 to 1772. This would put him in the middle of the conflict of the conflict that arose in England between the Premier Grand Lodge of England and the Ancient Grand Lodge of England.