Thomas Henry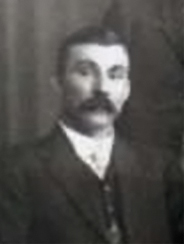 Born February 21, 1875 - Died November 6, 1956
Thomas Henry Bath was an Australian politician and labor leader.
Bath was born in Hill End, New South Wales which is part of the Blue Mountains.
In 1896, Bath began working as a miner in Western Australia Goldfields. There he was involved in the founding of the Amalgamated Workers' Association.
In 1898, Bath was asked to head the local chapter of the Knights of Labor. The Knights of Labor was a labor organization that was based in the United States starting in the 1880. Their philosophy was that of a social organization that promoted the welfare of it's working class members. Of note the organization advocated for the 8 hour work day.
In 1900, Bath, who had no formal training in writing, became the editor of the Westrailian Worker. A socialist publication that was "A journal devoted to the interest of trade unionism, co-operation and labor in politics".
From 1902 to 1914 Bath served as a member of the Western Australian Legislative Assembly. During this time he would serve as the Minister of Education. Bath was also involved with the establishment of the University of Western Australia.
Bath was an active Freemason and leading member in Western Australia. He was involved in the founding of Lodge Bonnie Doon No. 839.