Guy Kurtz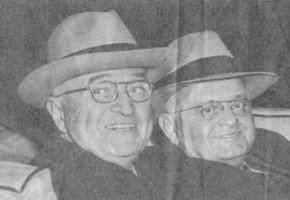 Born October 24, 1895 - Died November 23, 1953
Guy Kurtz Bard was an educator and judge from Pennsylvania..
Bard was a school teacher and school administrator in Pennsylvania from 1911 to 1918.
In 1918 Bard joined the United States Army and served until 1919 at the end of World War I. After he returned from the war he went back to school and received a Bachelor of Law from the University of Pennsylvania Law School.
After Bard received his law degree he went into private practice until 1939. During this time he served as the Chair of the Lancaster County Democratic Party, a candidate for Lieutenant Governor of Pennsylvania, served as US Attorney General and was the Pennsylvania state attorney general.
In December of 1939 Bard received a recess appointment from President Franklin Delano Roosevelt to a seat on the US District Court for the Eastern District of Pennsylvania.
In 1952 Bard resigned from being a judge to run for US Senate which was unsuccessful.