Benjamin Thomas Biggs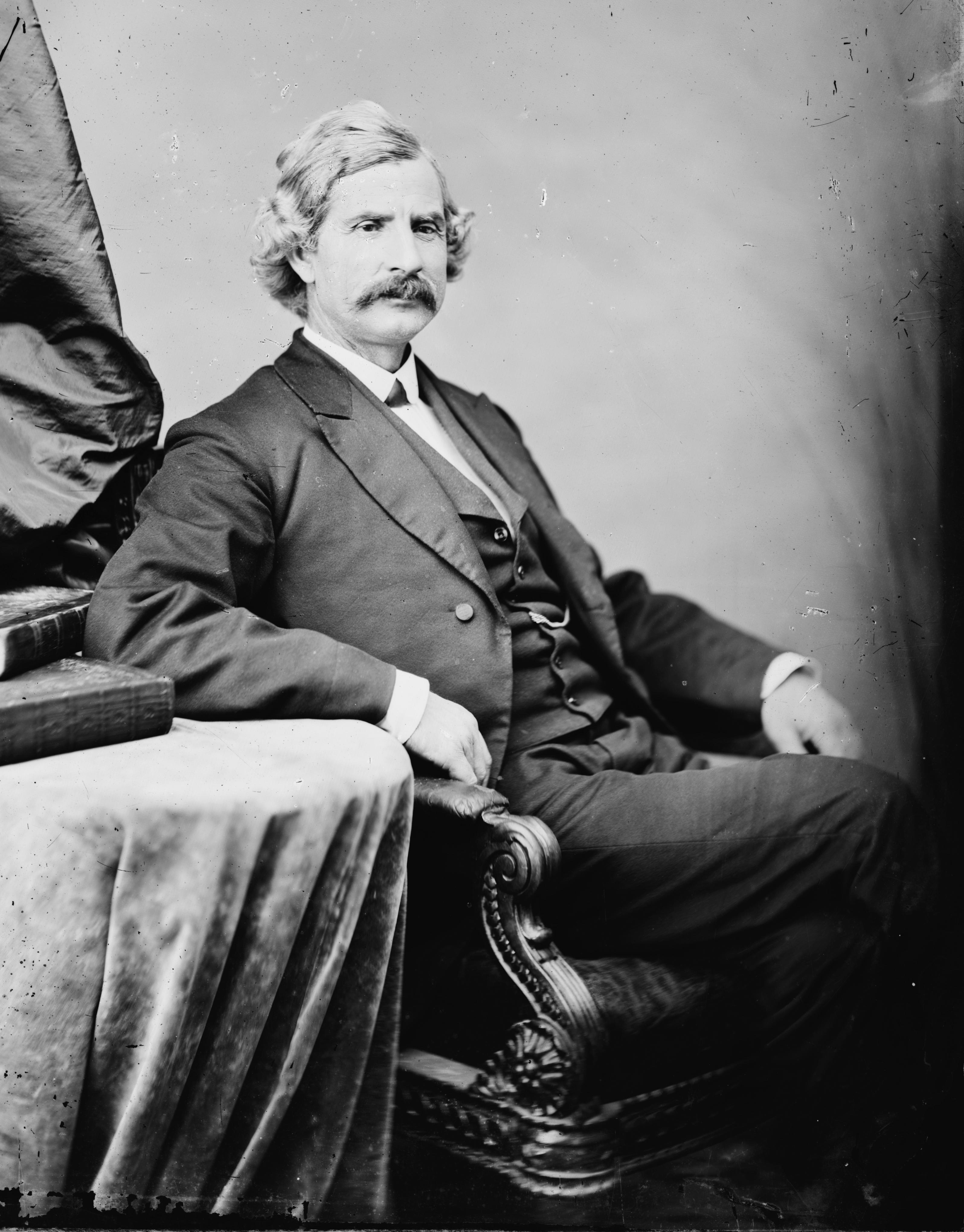 Born October 1, 1821 - Died December 25, 1893
Benjamin Thomas Biggs was an American farmer and politician.
Biggs was born near Bohemia Manor, Cecil County, Maryland on October 1st, 1821. For school he attended the Methodist Pennington Seminary and Wesleyan University in Middletown, Connecticut.
During the Mexican-American war, Biggs was appointed as a Major in the Delaware Militia. Around this same time he married Mary Beekman. The couple had 5 children. The family resided in Middletown, New Castle County, Delaware where the he resided for the rest of his life.
Biggs worked the land the family owned as well as additional property across the state line in Maryland. He was largely a peach farmer. Though his passion was for public speaking and quickly became involved in public affairs. He first joined the Whig Party and later joined the Democratic party. It should be noted Delaware Democrats generally tracked in their philosophy with southern Democrats meaning anti-abolition and pro-states rights. It is unclear if Biggs shared in all of the policies of the party, as little is available for legislation he specifically sponsored.
In 1860, Biggs ran for a seat in the United States House of Representatives. He lost to a candidate from the People's Party, George P. Fisher. Most people knew little of Fisher's political stance on many of the hot button issues of the day. As the Civil War broke out, most of the Democratic leaning state of Delaware were not happy with their selection. In 1868, Biggs ran again and this time was elected largely on the anger in Delaware of having suffered the humiliation of Federal supervision in the last elections and the few slaves in Delaware being forcibly freed by the Federal Government. Biggs time in the House of Representatives was uneventful. He served until 1873. At the time he served Democrats were a largely powerless minority in Congress.
Over the next twenty years, Delaware was no different from any state in the deep South. In fact for many of those twenty years Republicans did not even put forth a candidate for Governor. In 1886, Biggs was nominated for Governor. His run for office was the last unopposed by a Republican candidate. He did face an opponent from the Temperance Reform party, this was largely a token opposition and Biggs easily defeated the candidate.
During Biggs term he spent most of his time, like the Governors who came before him during the previous twenty years trying to get the State Legislature to pass reforms to the voting system and other issues. Again like his predecessors he was not able to get them to pass any legislation. The one exception was the establishment of a State Hospital for the Insane, which is still in operation. He left office January of 1891.
Biggs passed away at his home in Middletown, Delaware on December 25th, 1893.
Biggs was a member of Union Lodge No. 5 in Middletown, Delaware.