William Alexander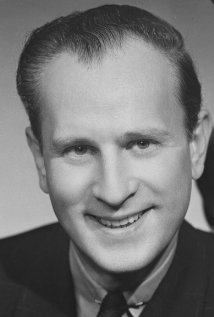 <em><b>Born</b> October 2, 1895 - <b>Died</b> April 24, 1974</em>
William Alexander "Bud" Abbott, commonly referred to as Bud Abbott, was an American actor, producer and comedian.
Abbott is probably best know as the straight man in the comedy duo, Abbott and Costello.
Abbott started in entertainment at a very young age. Dropping out of school he went to work for his father in Coney Island. Abbott's father put him to work in the box office. It wasn't long before Abbott started organizing tours for the Burlesque troop.
In the 1930's Abbott would be meet his soon to be comedy partner, Lou Costello. Abbott was producing and performing in Burlesque shows and Costello was an up and coming comic. In 1936 due to an illness by Costello's regular partner they formally teamed up. The duo would perform in burlesque, vaudeville, minstrel shows, radio, movies and finally television.
During World War II Abbott and Costello would be the most popular and highest paid stars in the world. Over 16 years they made 36 films and received a percentage of the profits from all the films. In that same time period they also appeared on several radio shows including their own which ran from 1942 to 1949 on NBC and ABC.
In the 1950's Abbott and Costello would introduce their comedy to television. First on The Colgate Comedy Hour and then on their own show The Abbott and Costello Show.
In Abbott's personal life he was very supportive of his family and relatives. Abbott's twin sister Olive had two children. When his sister's husband abandoned the family (he left stating that he was going out for a pack of cigarettes) Abbott became the breadwinner for her family as well. Eventually taking in Olive's children and raising them as his own. Abbott and his wife would adopt two more children as well.
Bud Abbott was an active Mason and Shriner.