Charles Samuel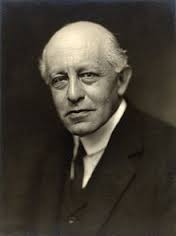 Born March 13, 1873 - Died October 12, 1946
Charles Samuel Myers was an English physician and psychologist.
Myers was born in London, England on March 13th, 1873. He attended the City of London School. Later he would attend Gonville and Caius College at Cambridge University. While at Gonville and Caius College he would travel on an anthropological expedition. On the expedition he would study ethnic music, carrying out research on rhythm in Borneo. He would graduate with th degree Doctor of Medicine in 1901.
Also in 1901, Myers would be one of the founding member of the British Psychological Society. He would be the organizations Secretary for a number of years as well as President.
In 1909, when W.H.R. Rivers, a research collaborator of Myers, resigned part of his lectureship duties, Myers became the first lecturer at Cambridge University whose sole task was lecturing on experimental Psychology.
Two years later, Rivers and Myers would become the co-editors of the British Journal of Psychology. In 1914 Rivers would step down and Myers would continue to be the sole editor until 1924.
In 1912, Myers used his abilities at fundraising to get enough money to establish the first English Laboratory especially designed for experimental Psychology. He would be the laboratory's first director and would hold the position until 1930.
In 1915, Myers was given a commission in the Royal Army Medical Corps. That same year he was the first to use the term "shell shock" in an article, although in 1940 he admitted he was not the person who came up with the phrase. Regardless of the origin of the term, Myers worked tirelessly to get help needed for soldiers suffering from "shell shock". He became increasingly frustrated with the military leadership who were not interested in Myers theories.
Myers passed away on October 12th, 1946.
Myers was an active Freemason and was involved with the founding of several lodges. Among the various lodges he was a member of was Isaac Newton Lodge # 859, which he was initiated into in 1895.