Chester Cooper Conklin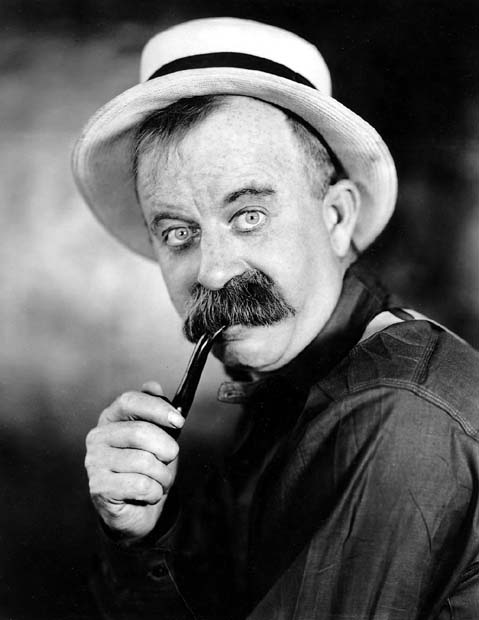 <em><b>Born</b> January 11, 1886 - <b>Died</b> October 11, 1971</em>
Chester Cooper Conklin was an American comedic actor.
Conklin was born in Oskaloosa, Iowa on January 11th, 1886. He grew up in a violent home. When he was eight his mother was found burned to death in the garden of the family home. Initially it was ruled a suicide. After further investigation, it was ruled a homicide and Conklin's father stood trial and was found not guilty. Conklin's father was a devoutly religious man who hoped that his son would become a minister. A few years after winning a contest at a community festival, Conklin ran away from home. He vowed to a close friend that he was never returning home, he kept that promise.
After leaving home Conklin headed to Des Moines where he got a job as a bellhop. He then moved to Omaha, Nebraska where he took up acting. He then headed to St. Louis, Missouri. There he was inspired by a vaudeville act to create his own character. It was based on Conklin's boss at the time. A man with a bushy mustache and think accent. The character catapulted him into the vaudeville circuit.
In 1913, while on the winter break from vaudeville, Conklin saw several Max Sennett films. He immediately went to Keystone studios to apply and was hired as a Keystone Cop. Starting in 1914, he appeared in several films co-starring with Mabel Normand. Later that same year Charlie Chaplin came to Keystone. The two men became life long friends. Conklin appeared in many films with Chaplin including the 1940's Great Dictator, a satirical film about Adolf Hitler.
In 1920, Conklin left Keystone when Max Sennett refused to negotiate a new contract with him. He bounced around to several movie studios. In the late 1920's and early 1930's he found success with several films that he starred in with W.C. Fields.
Although Conklin made the transition to talkie's, he was already on the decline. Age and a shift in tastes from moviegoers caused him to be relegated largely to secondary and smaller parts. He continued to act all the way until the mid 1960's. In the early 1960's work became scarce enough that he was forced to take a job as a department store Santa to make ends meet.
Conklin passed away on October 11th, 1971 in Van Nuys, California.
Conklin was a member of University Lodge No. 394, Torrance, California.