George Douglas, 16th Earl of Morton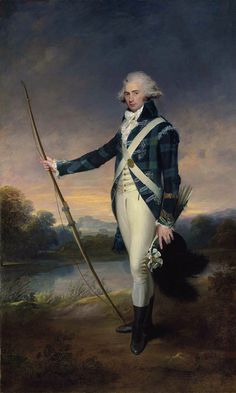 Born April 3, 1761 - Died July 17, 1827
George Douglas, 16th Earl of Morton was a Scottish peer..
Douglas was born on April 3rd, 1761 in Scotland. He became Earl of Morton at the young age of 13 when his father passed away. He was sent to Eton College to be educated. After graduating he followed the fashion of the time and did a Grand Tour of Europe. He visited most of the European Courts.
From 1784 to 1790 Douglas served as representative peer. As representative peer he was elected by the peerage of Scotland to a seat in the House of Lords.
In 1785, Douglas was elected as a Fellow of the Royal Society. An individual is generally elected as a fellow in recognition for their efforts in advancing or contributing to the advancement of science, mathematics and engineering. It is not clear what Douglas did to earn the position. He was held in high esteem in the society acting, occasionally, as the vice-president of the Royal Society of London from 1795 to 1819.
In 1791 Douglas was made Baron Douglas of Loch Leven. This allowed him to take his own seat in the House of Lords rather than being a representative peer.
From 1792 to 1818 Douglas served as Queen's Chamberlain, a position which ran the Queen's household. Generally having to do with financial matters.
Starting in 1808, Douglas started serving as Lord Lieutenant of Fife. He was the personal representative of George III in the county of Fife and was responsible for organizing the militia in that county. It is likely that around this time he became part of the Royal Company of Archers, a ceremonial unit which serves as the sovereign's body guards.
Douglas passed away on July 17th, 1827.
Douglas was the Grand Master of the Grand Lodge of Scotland from 1790 to 1792.