Ignaz Aurelius Fessler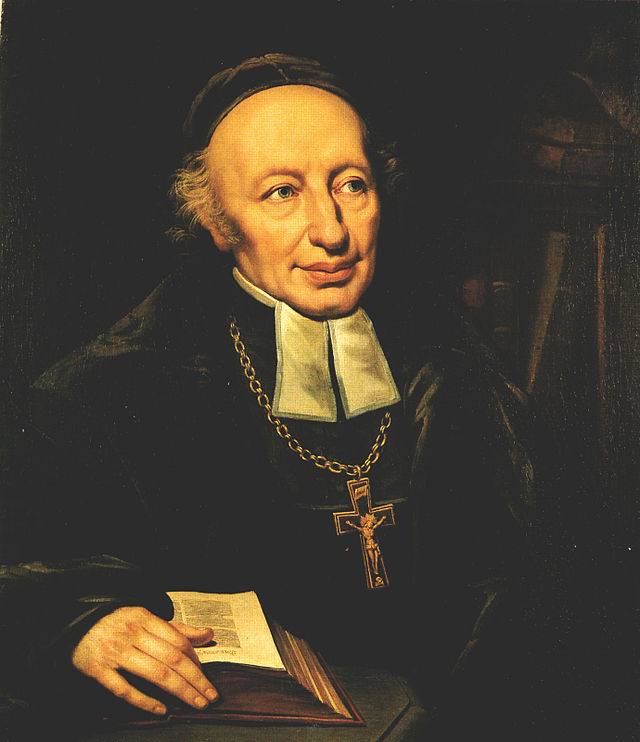 Born May 18, 1756 - Died December 15, 1939
Ignaz Aurelius Fessler was a Hungarian politician, philosopher and historian.
Fessler, who is sometimes referred to as Feßler, was born on May 18th, 1756 in village of Zundorf, in the county of Moson, Hungary. It is now in the eastern part of Austria. In 1779 he was ordained a priest. He would continue his classical and philological studies. He would also develop some liberal ideas which would get him into trouble with his superiors in the church.
In 1784, Fessler wrote to Joseph II Holy Roman Emperor. He suggested modifications to better educate the clergy, he also drew attention to irregularities in the monasteries. The investigation that followed, left Fessler with many enemies. Later that year he was appointed as a professor of Oriental languages and hermeneutics, the theory and methodology of text interpretation at the University of Lemberg. He would take a doctor of divinity from the school as well. Shortly after, at the request of the Emperor, Fessler was released from his monastic vows.
In 1788, Fessler released his tragedy called Sidney. It was an exposé of James II, King of England. It was also discussed the fanaticism of the English Roman Catholics. The writings made Fessler an outcast. He was attacked violently for being profane and revolutionary. He resigned from the University of Lemberg and fled the country. By 1791, he would convert to Lutheranism.
In 1796, Fessler would find himself in Berlin. There he established a humanitarian society. He would also encounter the philosopher Johann Gottlieb Fichte when Fichte joined Freemasonry. Fichte and Fessler would work on reforms to the statutes and ritual of Fichte's lodge. Before long the two men who were at first allies, became bitter opponents.
Fessler would leave Berlin and eventually find himself in Russia serving Alexander I in St. Petersburg. He would live out the rest of his life in St. Petersburg.
In 1831, due to his contribution to Hungarian history, Fessler was elected a corresponding member of the Hungarian Academy of Sciences.
Fessler passed away on December 15th, 1839.
Fessler was a member of Lodge Pythagoras of the Blazing Star in Berlin.