James Thornhill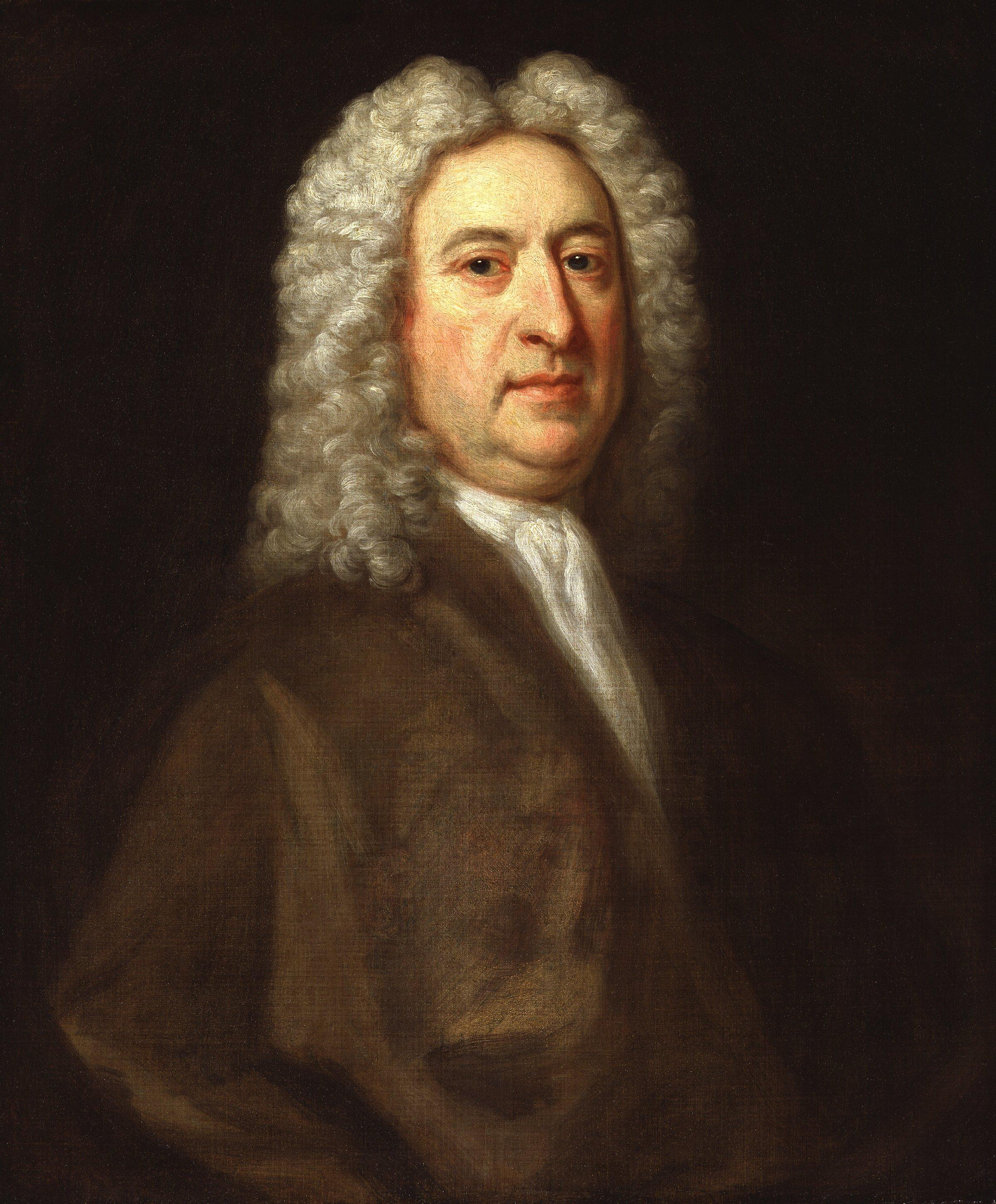 Born July 25, 1675 - Died May 4, 1734
James Thornhill was a British artist.
Thornhill was born in Melcombe Regis, Dorset, England on July 25th, 1675 (some records indicate 1676). In 1689 he was apprenticed to decorative painter to learn his trade. He also was taught by a variety of non-English decorative painters. In 1696 he completed his apprenticeship and in 1704 became a Freeman with the Painter-Stainers' Company of London.
As a decorative painter, Thornhill painted interior murals and other large-scale compositions. In 1707 he was given the commission to decorate the "Painted Hall", as it is now known, in Greenwich Hospital. The painting covers the walls and ceilings of the hall and depicts the Protestant succession of English monarchs from William and Mary to George I.
In 1715, it was decided that the dome of St. Paul's Cathedral would be painted with scenes from St. Paul's life. The Archbishop of Canterbury was alleged to have said "I am no judge of painting, but on two articles I think I may insist: first that the painter employed be a Protestant; and secondly that he be an Englishman." Thornhill was awarded the commission over non-English painters, presumably based on the Archbishop's comments.
The vast majority of Thornhill's clients were Whigs. The painting of St. Paul's Cathedral was no exception, a which controlled committee award him the commission. One of the more prominent paintings was The Rape of the Sabine Women. It should be noted that in this context, the work "rape" does not mean the act of sexual violence which is a modern definition, instead it is taken from raptio which means to abduction. The paintings depict the abduction of female members of the Sabine family by Romulus and other Roman men. The painting features Hersilla who turns against the Sabine family for her husband Romulus. It is believed that this was meant as a reference to Mary II who turned against her Catholic father James II (James IV in Scotland) for her husband William III, a Protestant.
From 1722 to 1734, Thornhill was a member of Parliament.
Thornhill passed away on May 4th, 1734.
In 1728, Thornhill was the Grand Senior Warden of the Premier Grand Lodge of England.