John Wilkes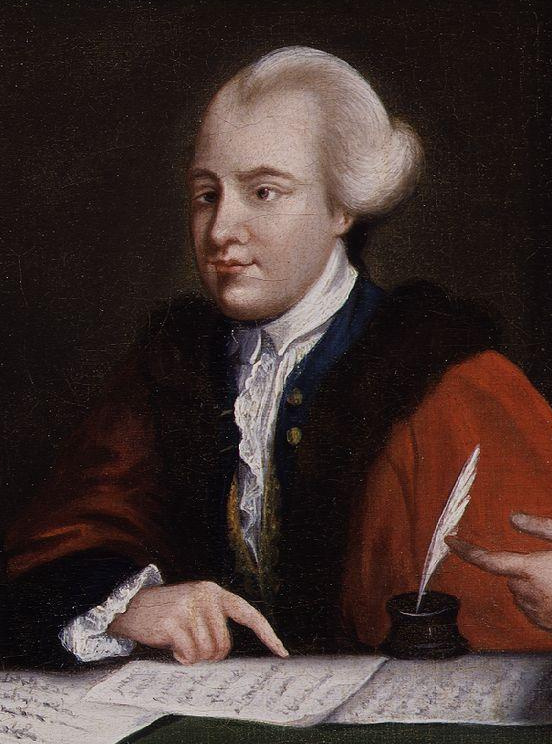 Born October 17, 1725 - Died December 26, 1797
John Wilkes was a British radical, journalist and politician.
Wilkes was born on October 17th, 1725 in Clerkenwell which is a section of London, England. He was educated briefly at a local academy. This followed by private tutors. He also attended the University of Leiden in the Dutch Republic. He came home briefly from University in 1745 to help defend the city against the Jacobite rebellion. Once the rebellion was over he returned to his studies.
Wilkes was a member of the Knights of St. Francis of Wycombe, which is more commonly known as the Hellfire club. It is through the Hellfire club Wilkes became associated with several key figures in Britain at the time, several of whom did not like Wilkes because of his radical ideas. They were also displeased with pranks he pulled. Once such prank allegedly brought down the Hellfire club.
Through marriage, Wilkes came into possession of an estate and income in Buckinghamshire. In 1754 he was made High Sheriff of Bukinghamshire. In 1757 he was elected to Parliament for Aylesbury.
Around 1762, Wilkes created a magazine called the North Briton. It was meant as a satirical swipe at a magazine called The Briton, which was in political opposition to Wilkes. The following year, in their 45th issue, Wilkes printed an editorial about King George III. The King was unhappy with the article and ordered him arrested on a general warrant, an action which was very unpopular in England at the time. Wilkes, who was still a member of Parliament, claimed Parliamentary privilege, which prevented members of Parliament from being arrested. The judge in the case agreed and he was released. Parliament quickly moved to revoke Parliamentary privilege, specifically with Wilkes in mind.
In 1764, the 4th Earl of Sandwich who was a member of the Hellfire Club and disliked Wilkes, obtained a copy of a pornographic poem Wilkes wrote. The Earl read the poem before P aliment. Parliament declared the poem obscene and blasphemous. Wilkes fled to Paris and was tried in absentia. He was found guilty and sentenced to two years in jail and charged a fine. By 1768, he had returned to England and began serving his sentence.
During his prison term, Wilkes was elected again to Parliament, despite being expelled. A group formed specifically to support him called the Society for the Supporters of the Bill of Rights. With the support of the Society, Wilkes became an Alderman of London. On his release from prison in 1770, he became sheriff of London.
In 1774, Wilkes became mayor of London. He was also re-elected to Parliament. He opposed the war with the American Colonies. He was also a supporter of the Association Movement, an event which took place a few years earlier in the Carolina colonies in North America. It is believed the Association Movement was the catalyst to start the American Revolution. During this time one of Wilkes key victories were to protect freedom of the press, in part this was done by removing general warrants.
In the late 1770's, Wilkes started to lose popularity. This was probably due to the fact the center of politics in England at the time was shifting. Wilkes was no longer considered the radical, he was viewed as being closer to conservative. Events were not helped in 1780, when riots hit London, Wilkes was in charge of a group of soldiers protecting the Bank of London. He ordered his men to open fire on rioters and many in the middle class declared him a hypocrite.
Wilkes passed away on December 26th, 1797 from a wasting disease.
Wilkes is believed to have been made a mason on March 3rd, 1769. He was initiated into what is now Jerusalem Lodge No. 197. The initiation occurred in the prison where he was incarcerated. A local newspaper reported on the initiation and claimed several members of the Grand Lodge of England were present, including the Grand Secretary. The claim Grand Lodge officers were present was retracted by the paper 4 days later.