Joseph Duveen, 1st Baron Duveen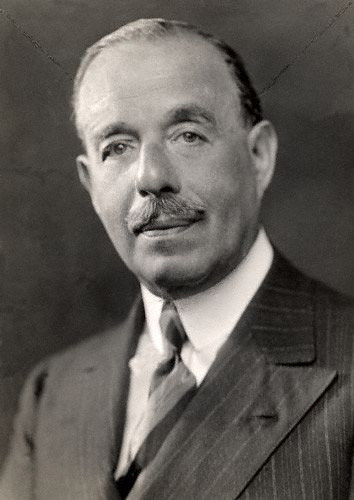 Born October 14, 1869 - Died May 25, 1939
Joseph Duveen, 1st Baron Duveen was a British art dealer.
Duveen was born in Hull, England on October 14th, 1869. The son of a Jewish-Dutch immigrant, his father ran a successful import business in Hull. The company dealt primarily with the import of antiquities. He received his education at University College School, a junior and senior school for boys in north west London.
Duveen went to work for his father in his business and eventually took it over in 1909 when his father passed away. When Duveen took over he shifted the business to art, a lucrative and risky business. With the help of American historian Bernard Berenson, Duveen quickly became one of the world's leading art dealers.
Duveen ran his business under the simple philosophy "Europe has a great deal of art, and America has a great deal of money." He also worked closely with household staff of many of the current art owners. This was a lesson from his youth when a couple came into his father's shop and began buying up tapestries. Duveen's father told him to find out who the couple were. Young Duveen went outside to the horseman and asked who the couple was discovering they were Mr. and Mrs. Guinness. Duveen slipped their names to his father on a piece of paper. When Mrs. Guinness, asked if the Duveen's father was curious why they were buying so many tapestries, Duveen's father addressed her as "Lady Guinness" even though they had not yet been ennobled, helping to gain favor with the couple.
Duveen has his controversies as well. He was sued in 1921 for $500,000 when he questioned the authenticity of a painting coming on the market by another seller. After 7 years the case finally went to trial and the jury did not return a verdict. Duveen settled the case for $60,000 and court costs. Some of the paintings Duveen sold turned out to be fakes. He also damaged various pieces of art either directly or indirectly through restorations under his supervision.
Duveen passed away in London on May 25th, 1939.
Duveen was a member of Royal Colonial Institute Lodge No. 3556 in London, England.