François Paul Jules Grévy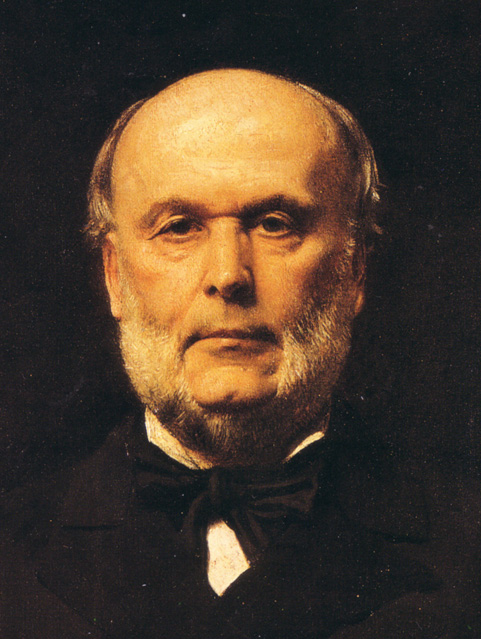 Born August 15, 1807 - Died September 9, 1891
François Paul Jules Grévy was a French politician.
Grévy was born on August 15th, 1807 in Mont-sous-Vaudrey, France. In 1837 he became an advocate (lawyer) and maintained his republican ideals through out the Orléans monarchy.
In 1848, at the fall of the Orléans monarchy, Grévy was elected to the Constituent Assembly. An assembly which would develop the new constitution for France. Grévy foresaw that Louis Bonaparte, brother of Napoleon I, would be elected as President of the Second Republic. He successfully pushed to vest the chief authority of the presidency with a Council that was elected and removable by the Assembly. When Bonaparte had a coup d'etat and started the Second French Empire, Grévy was hailed as a shrewed politician.
After the beginning of the Second French Empire, Grévy stepped away from public life only to return in 1868 just before the beginning of the Third French Republic. In 1871, he was chosen as president of the Assembly and continued in the position until 1873. He resigned over an internal party squabble.
In 1879, Marshal MacMahon who was serving as President of France resigned. In comparison, MacMahon was very different than Grévy. Grévy believed in the separation of Church and State, where MacMahon was a devout Catholic who opposed socialism in all of it's forms. MacMahon resigned after he attempted to dissolve the lower house of the Assembly known as the Chamber of Deputies. This caused public outrage. Grévy was elected that same year as President of France.
In 1885, Grévy ran and was elected for a second term. Unfortunately the second term would cause any legacy that he might have had to be destroyed. Shortly after the election it was discovered that Grévy's son in law had been trafficking in the Legion of Honor awards. Although Grévy himself was not implicated in any way in the scandal, the access that his son in law had to Elysée, the official presidential residence, caused many in Grévy inner circle to convince him to resign.
Grévy's resignation over the scandal also gave rise to an anti-masonic sentiment in France.
Grévy passed away on September 9th, 1891.
Grévy was a member of La Constante Amitié in Arras, France. As was the case in many other places in the world, the idea of separation of Church and State was deemed a masonic idea and therefore anti-Catholic, so many closely tie Grévy's politics with his masonic membership.