St. Cecile Lodge No. 568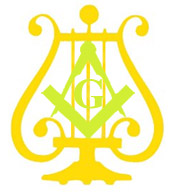 St. Cecile lodge began when 12 members of the Grand Lodge of New York presented a petition to the then Deputy Grand Master of New York, Robert D. Holmes. At the time the 12 brothers were seeking to do something virtually unheard of in Freemasonry. They wanted to create a daylight lodge. The initial brothers involved were all musicians and were not able to meet at night as their profession prohibited it.
From the St. Cecile Lodge website they state the following were the reasons given for their petition:
That your petitioners are members of the musical profession, vocal and instrumental, and in the exercise thereof, many are engaged in the evening and are consequently debarred the privileges of Masonry.
Many of their friends in the profession are, for like reason, prevented from uniting themselves with our beloved institution.
They propose, should the prayer of the petitioners be granted, to hold their lodge in the afternoon and thus gratify the wishes of their professional brethren, as well as enable those who are not Masons to become such.
We hope to form a "Masonic Musical Corps" that may add greater interest to all ceremonies of the craft.
Since their constitution they have been joined by individuals in a variety of roles in the entertainment industry. Some of those individuals are Harry Houdini, Al Jolson, Bobby Hackett and Louis B. Mayer to name a few.
On June 15th, 2015, at 7:00 PM Eastern Daylight Time, St. Cecile Lodge No. 568 was reconstituted. The ceremony marked 150 years of history for the lodge.