Carl Harry Claudy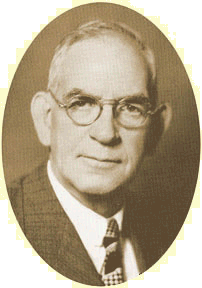 Born - Died
Carl Harry Claudy was an American writer.
Claudy was born on January 13th, 1879 in Washington, D.C. At the age of 19 he was pioneer and prospector in Alaska.
After returning from Alaska in the early 1900's, Claudy took work as an editor for various magazines including American Inventor 1900 until 1904, Prism from 1908 until 1909, Cathedral Calendar from 1921 until 1927 and The Master Mason from 1924 until 1930. It was also in the early 1900's Claudy was an avid photographer and photographed several significant events, particularly in the area of aviation. He photographed the Wright Flyer Army Trials in Fort Meyer, Virginia in 1909. He also worked as a free-lance writer and aviation correspondent for the New York Herald.
In 1911, Claudy was the director of publicity for the National Highway Association.
Claudy also wrote scientific stories for The American Boy magazine in the early 1930's. From 1939 until 1941 he was a writer for DC Comics as well.
Claudy's biggest body of work involved Freemasonry. In 1929 he was the executive secretary of the Masonic Service Association (MSA). He wrote hundreds of the Short Talk Bulletin's for the MSA and wrote a variety of books and plays about Freemasonry. Some of those books include :
The Lion's Paw
The Master's Book
Washington's Home and Fraternal Life
The Unknown Mason
Introduction to Freemasonry

Vol. 1- Entered Apprentice
Vol. 2 - Fellowcraft
Vol. 3 - Master Mason
Claudy passed away on May 27th, 1957.
Claudy was a member of Harmony Lodge No. 17 in Washington, D.C. He served the lodge as Worshipful Master in 1932. He served as Grand Master of the Grand Lodge of District of Columbia in 1943. He was the recipient of numerous Grand Lodge medals and honorarium as well as honorary membership in various other jurisdictions. He was a 33° Scottish Rite Freemason as well as a member of the York Rite bodies (chapter, council and commandery).