David Steuart Erskine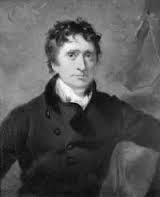 Born - Died
David Steuart Erskine, 11th Earl of Buchan was a Scottish peer and antiquarian.
Erskine was born June 12th, 1742 in Amondell, Scotland. He studied at St. Andrews University and Edinburgh University. He was married and the union produced no children.
In 1766 to 1767 Erskine was the secretary at the British Embassy in Madrid Spain.
Erskine worked diligently to change the method of electing Scottish Peer representation. In 1780, he founded the Society of Antiquaries of Scotland. The order's purpose was "the study of the Antiquities and History of Scotland, more especially by means of Archaeological Research." The Society of Antiquaries of Scotland was a learned society dedicated to the advancement of archaeology.
After the American Revolution, Erskine started a correspondence with George Washington. Along with the correspondence, Erskine sent to Washington a box which was made from an Oak which concealed William Wallace after the Battle of Flakirk. Erskine requested Washington, upon his death, bequeath the box to someone Washington felt was worthy in America of receiving it. It was the same methodology Erskine used in selecting Washington to receive the box in the first place. Washington was unable to find a worthy person to pass the box on to, so in his will Washington bequeathed the box back to Erskine.
On August 1st, 1817 Erskine opened a bridge he commissioned over the River Tweed at Dryburgh. Within a few months the bridge collapsed. It was redesigned and built again. The new design collapsed as well. After, the bridge was abandoned until well after Erskine's passing.
Erskine passed away on April 19th, 1829.
Erskine was the Grand Master of Scottish Freemasons from 1782 to 1784.