James Hoban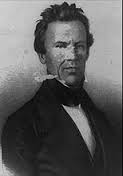 Born - Died
James Hoban was an Irish architect.
Hoban was born sometime around 1758 in Callan, County Kilkenny, Ireland. He worked as a carpenter and a wheelwright until his early twenties. In his early twenties he was given an advanced student place in the Dublin Society's Drawing School. There he was a student of Thomas Ivory, another notable Irish architect. Hoban later apprenticed with Ivory. In 1780, Hoban won the prestigious Duke of Leinster's medal from the Dublin Society.
In 1785, after the American Revolution, Hoban emigrated to the United States. He initially set up his home in Philadelphia, then the capital of the newly formed United States. He tried to make a go of being an architect in Philadelphia and despite taking out ads in the local newspaper, work was slow to come in.
By 1787, Hoban had moved to South Carolina. There he designed several buildings. He designed the Charleston County Courthouse and the South Carolina Statehouse.
In 1791, President George Washington toured the south and had a chance to see first hand Hoban's work. It is unclear whether the two actually met in South Carolina, anecdotal evidence suggests they did. In 1792, Washington summoned Hoban back to Philadelphia.
The month after his return, Hoban entered a competition, at the request of Washington, to design the White House. Hoban was named the winner of the competition. His initial design was very different from what was finally built, Washington gave him several changes to the design. Hoban also was a supervising architect on the Capitol building as well, although it was not his design.
Hoban, who was an Irish Catholic, also designed many of the Catholic institutions around Washington, D.C. This includes Georgetown University and St. Patrick's Parish.
Despite living and working in Washington D.C. for the rest of his life, Hoban also designed at least one building back in his native Ireland.
Hoban passed away on December 8th, 1831.
Hoban was a member of Georgetown Lodge No. 9 and was later a founding member of Federal Lodge No. 15. He was also a Royal Arch Mason.