Robert Gordon McBeath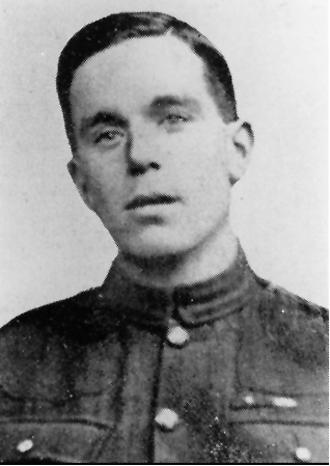 Born December 22, 1898 - Died October 9, 1922
Robert Gordon McBeath was a Scottish war hero.
McBeath was born in Kinlochbervie, Scotland on December 22nd, 1898.
McBeath served during World War I as part of the The Seaforth Highlanders a unit of the British Army. On November 20th, 1917, when he was just 19, McBeath was at the Battle of Cambrai in France. There his actions would win him the Victoria Cross. In the official story, McBeath, his unit and a second unit found themselves pinned down by machine gun fire. McBeath volunteered to take out the machine. Armed with a pistol and Lewis gun. From 20 yards out he killed the machine gunner with his pistol. This forced the machine gunners unit to flee to a dugout. With the assistance of a tank, McBeath followed the enemy into the dugout, shot one of the men as he entered the steps and eventually captured three officers and 30 men.
After the war McBeath moved with his wife to Canada where he joined the British Columbia Provincial Police. One night, on October 9th, 1922, while on foot patrol, McBeath and his partner arrested a man, Fred Deal, for impaired driving. After Deal was taken into custody he drew a gun and shot McBeath and his partner. McBeath died instantly, his partner recovered from his wounds. Deal was initially sentenced to death, although this was overturned for life imprisonment, Deal claimed that he was beaten while in police custody. At the time, McBeath's funeral was said to be the largest in Vancouver history.
McBeath was a member of Mount Hermon Lodge No. 7 he was raised on April 18th, 1922.