Robert Stockton Green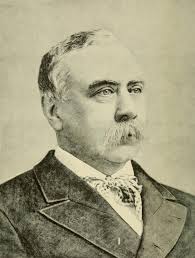 Born March 25, 1831 - Died May 7, 1895
Robert Stockton Green was an American politician.
Green was born on March 25th, 1831 in Princeton, New Jersey. He attended the College of New Jersey, now known as Princeton University, graduating in 1850. He went on to study law and was admitted to the bar in 1853. Afterwards he opened a private practice in Elizabeth, New Jersey.
Green served on the Elizabeth City Council. He served from 1863 to 1873. During the same time period he was also the presiding judge of the Union County Court of Common Pleas from 1868 to 1873.
In 1885, Green began serving in the United States House of Representatives. He served until 1887 when he resigned after being elected as the 27th Governor of New Jersey. He served as Governor until 1889.
Green served as a delegate to the Democratic National Conventions in 1860, 1880 and 1888.
Green served as a judge on the New Jersey Court of Errors and Appeals, then the state's highest court, in 1894 and 1895.
Green passed away on May 7th, 1895 in Elizabeth, New Jersey.
Green was a member of Washington Lodge No. 33 in Princeton, New Jersey.