Leopold S. ("Leo") Amery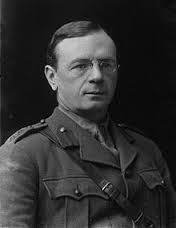 Born November 22, 1873 - Died September 16, 1955
Leopold S. ("Leo") Amery was a British politician and journalist.
Amery was born on November 22nd, 1873 in Gorakhpur, India. He attended the Harrow School in London, England where he was a contemporary of Winston Churchill. He went on to Balliol College, Oxford.
During the Boer War, Amery was a correspondent. In 1901 he wrote an article attacking a British Commander which led to the commander being relieved of his command. The only correspondent to actually visit Boer forces he was nearly captured along with Winston Churchill.
After the Boer War he wrote articles highlighting the deficiencies of the British military. He also wrote articles attacking Free Trade.
Twice Amery got offered the position of editor for two prominent London newspapers. He declined both to focus on politics. After a failed bid to gain a seat in the House of Commons in 1908 (he lost by 8 votes), he won an election in 1911 Member of Parliament.
During World War I, Amery's knowledge of Hungarian (he was part Hungarian on his Mother's side) led to his employment as an intelligence officer in the Balkans Campaign.
Along with Churchill and others in England between World War I and World War II, Amery advocated for better support of the British military. He was a driving force behind the creation of the Army League, an organization which fought to keep the issues of British military before the people. In the lead up to World War II, Amery was a vocal critic of Neville Chamberlain's appeasement strategy with facist Italy and Nazi Germany.
After the start of World War II, Amery had two moments of drama in the House of Commons. When Chamberlin spoke before the House of Commons and stated he intended not declare war on Germany even if they invaded Poland, a senior member of the Labour Party stood and stated he was going to speak for the party, Amery called out "Speak for England!" The statement more directed at Chamberlin for being out of touch with the will of the British people. The second incident was a speech given by Amery about the devastating naval loses in the North Atlantic. At the end of the speech, directing his comments again at Chamberlin, Amery quoted Oliver Cromwell:
"You have sat too long here for any good you have been doing. Depart, I say, and let us have done with you. In the name of God, go!"
Among other accomplishments in his life Amery was a member of the Order of Companions of Honour. It is an award given to a select few for outstanding achievements in arts, literature, music, science, politics, industry and religion.
Amery passed away on September 16th, 1955.
Amery was a member of Canada Lodge No. 3527 in London, England.