John James Beckley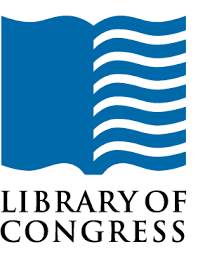 Born August 4, 1757 - Died April 8, 1807
John James Beckley was an American political manager and the first Librarian of the United States Congress.
Beckley was born in London, England on August 4th, 1757. At the age of 14 his impoverished parents sent him to live in the colony of Virgina. He would be an indentured servant and would be of low social status. What he did have was ambition and would eventually graduate from the College of William and Mary.
By 1783, Beckley would amass 49,000 acres in what would be West Virgina, although it would be tied up in litigation for many years. Also in 1783, he would be elected for the first time as the Mayor of Richmond, Virginia. He would serve as Mayor again in 1788.
Beckley was close with Jefferson and Madison. Madison would sponsor him as Clerk of the United States House of Representatives. He would also write several articles denouncing Alexander Hamilton and his Federalist Party.
In 1792, Beckley had become the propaganda machine for the new Republican-Democratic Party that was being started by Madison and Jefferson. He would tell Madison "I enclose eight copies of the 'Political Observations.' I brought two dozen from New York and have distributed them all. I expect 50 more in a day or two, and shall scatter them also—they were bought and dispersed in great numbers there, and are eagerly enquired after by numbers here—it will be republished in Boston, Portsmouth, Vermont, and at Richmond."
Also in 1792, Beckley would bring to light an affair that Hamilton was having with a friends wife. It would also be revealed that Hamilton had been paying hush money to the woman's husband. It was agreed that the affair would be kept quiet until it came to the publics attention in 1797.
In 1795, Beckley took the lead on denouncing Jay's Treaty which tried to resolve outstanding issues between the United States and Great Britain after the independence of the United States. The following year he would go after George Washington claiming that, among other heinous charges, he stole public money. He would call for Washington to be impeached.
Also in 1796, Beckley became Thomas Jefferson's campaign manager in Pennsylvania. In his role as campaign manager, the first professional in that role, he would set the standard for the first party system.
After his hard work on Jefferson's campaign, Jefferson rewarded Beckley by getting him his old position of Clerk of the United States House of Representatives. Beckley would also convince the House to give him one additional title, Librarian of Congress.
Beckley passed away on April 8th, 1807.
Beckley was a member of Williamsburg Lodge No. 6 in Williamsburg, Virgina.