Elias Dayton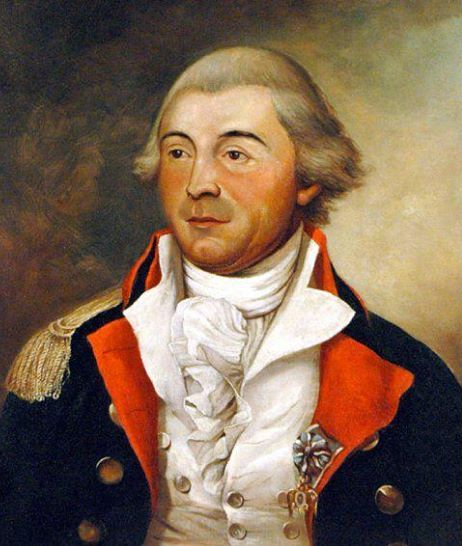 Born May 1, 1737 - Died October 22, 1807
Elias Dayton was an American Revolution soldier and politician.
Dayton was born in Elizabethtown, New Jersey, now Elizabeth, New Jersey, on May 1st, 1737. He served during the French-Indian War (1754-1763) first as a lieutenant and then as a captain in the New Jersey Militia.
In 1760, Dayton served in Pontiac's war. The war is named for Pontiac the leader of the Odawa people who were unhappy with the British after the French-Indian War. Pontiac was able to bring together warriors from various tribes to try to repel the British and settlers in the area which became Michigan. After the war, he returned to Elizabethtown where he became a mechanic, merchant and colonial official.
In 1774, the first Continental Congress called on the colonies to resist the British Parliament's tax policy. They encouraged this by asking the colonies to join an association to boycott British goods. Dayton served as Elizabethtown's enforcement committee. He also allied himself with the local revolutionary movement. In 1775 when New Jersey turned against he Royal Governor, Dayton was chosen to lead the 3rd New Jersey Regiment by New Jersey's Provincial Congress.
In the Spring of 1776, Dayton was sent with his troop, which included his young son Elias, to support an invasion of Canada. Before reaching Canada they were diverted to Mohawk Valley in New York where they constructed fortifications to protect colonists against Loyalists and Indian's allied with the British.
In 1777, Dayton helped to setup a spy network for George Washington on Staten Island. The following year he was named a Delegate to the Continental Congress from New Jersey. He never attended a session of the Continental Congress, choosing to remain with the army. He was later promoted to Brigadier General in the Continental Army and Major General of the militia.
After the American Revolution, Dayton served in the New Jersey General Assembly from 1791-1792 and from 1794 to 1796. In 1796, he became the Mayor of Elizabethtown, serving until 1805.
Dayton passed away on October 22nd, 1807.
Dayton was a member of Military Lodge No. 19, under the Grand Lodge of Pennsylvania.